---
Our Rooms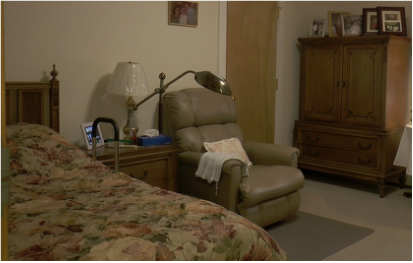 Photo courtesy of James Maroney
Our rooms are lovingly decorated with the belongings of our individual residents. Each room is uniquely arranged with personal items and is a reflection of the woman who resides in it. We aim to make the rooms that we offer as home-like as we can and personal belongings reflecting individual personalities is the best way to accomplish that.
Included in the rent for our rooms is:
weekly housekeeping, basic utilities (excluding phone and cable), laundry services, medication reminders, group activities and three home cooked meals a day.
Our staff strives to meet the needs of each of our residents 24-hours a day.
We serve up to 15 women at any given time. We recently underwent a significant renovation which gave each of our rooms a new private bath. Many of our rooms have Ocean views. Our rates vary, however, as a non-profit organization we strive to keep them affordable for residents and families. For more detailed information on current rates and availability, please feel free to refer to the Contact Us page of this website and write, call or email us at your convenience.
---
---
We offer many options for loved ones, from a short respite to long term lodging, in our home.